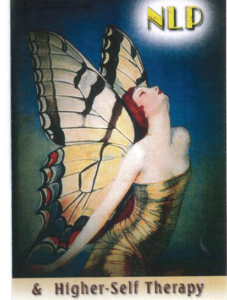 Higher-Self  Workshop
2021 dates TBA
This Two Day Higher Self workshop is for anyone who is interested in building a connection with themselves on a higher dimension. Previous NLP training is helpful, but not a pre-requisite.
This workshop is limited in numbers so if you have the time and want to be in Spiritual Bliss for 2 days, let us know. You can email me or use the attached form. 
Bring a friend if you want - no NLP knowledge is needed. 
Now is the right time to hold this and end our year with some amazing energy raising and aligning with our higher self. Great way to end an interesting year and be ready for 2021.
https://www.facebook.com/blythcentre/
The Higher Self is a part of the self that exists on a higher vibration or different plane of existence than the world of reality that we know. The Higher Self has access to all knowledge, it is compassionate and wise. It is the most perfect form of "you" that exists in the universe. It is always gently guiding you on your journey through life. It's guidance manifests itself in your life in many ways. For instance; as a still small voice, as images, flashes of insight, and as an inner knowingness. Your Higher Self has led you to this workshop so you are ready for more.
 Higher self is you. It wants to become whole and integrated. Therefore, it is bound to help you in every possible way that you are able to and willing to accept. The higher self's foremost concern is for your highest good. The highest good is observed through the eyes and vantage point of a much more expanded and intimate awareness and an understanding of not only yourself but the current reality you have created for yourself within your divided rooms. The higher self naturally wants to help you evolve to be able to access the many different rooms that make us the total self.
©The Blyth Centre –  Website developed by Laureli Blyth